POLENYoooonge
What makes the Eye of Horus slot so special?
The Egypt slot has long since become a classic among online casinos, as Eye of Horus has captivated players for many years and is highly regarded by numerous players worldwide.
Another good factor is the fact that the game theory itself is very easy to understand: it is a classic slot with 5 reels and 10 paylines spread over 3 levels. Fortunately, there are no symbols in the game that could confuse the player, so Eye of Horus is perfect for beginners looking for an easy to understand slot.
The free spins function of Eye of Horus is just as convincing: If the player manages to score three glowing goals on the playing field, 12 free spins await him, during which the reels can be worked on without additional real money - in contrast, several other slot machines only offer 10 free spins. The eponymous Horus also appears in the free spins. For the duration of the remaining free spins, one of the very weaker symbols is converted into a stronger one in this case. This inevitably reduces the number of remaining symbols if Horus appears more often during the free spins, and the chances of winning increase quickly. And that's not it, because each time Horus appears, more free spins are added.
With Eye of Horus, lovers of risky games also get their money's worth: If a win is achieved, it can be multiplied in a subsequent card game with a bit of luck.
What is the best alternative to Eye of Horus available on the market?
Those who love slot machines that focus on the theme of Egypt will certainly know "Eye of Horus" - because instead of continuing its triumphal march on the internet, this slot machine was already to be found in classic arcades. The game principle of the slot is aimed at both casual players and professionals, and the payout rate of 96.31 percent is simply incredible. But why are some players still looking for an alternative to Eye of Horus? And are there any slot machines that can compete with this milestone in casino history? You can find the answers to these questions here.
Eye of Horus - similar games - Why are they wanted?
The Eye of Horus is legendary slot machine. However, it was not too long ago that this game developer withdrew from the German market, as the Federal Republic had considerable difficulties in agreeing on a single gambling treaty for all federal states. As a result, all casino games, including Eye of Horus, also disappeared from the German market, leaving slot players to look for an alternative.
In the meantime, however, Eye of Horus is once again available for German players, as Reel Time Gaming has revived the slot - to the great delight of all fans who have been trying their luck with this game for many years. But is there really no longer any concrete need to look for an alternative to Eye of Horus?
Unfortunately, this is not quite the case. Because: Games from Reel Time Gaming are unfortunately not to be found in too many online casinos - this was already a big issue with the games. Therefore, only a few casinos sell Eye of Horus, so some players prefer to look around instead of registering at a foreign casino for an alternative to this game.
This is even annoying: Since Eye of Horus is still one of the older slot machines celebrating its arcade premiere, the selection of bonus options is somewhat manageable. For example, as a player you have to do without the hazard ladder built into several slot machines, which with a bit of luck can enable you to win an even bigger prize - and unfortunately you will also search in vain for a jackpot in the Egypt slot. One can only hope that Reel Time Gaming is already working on a deluxe edition of Eye of Horus, but unfortunately there is no such edition in sight at the moment.
What are the criteria for similar games like Eye of Horus online?
If you are looking for a decent alternative to Eye of Horus, you should ask yourself what benefits you enjoy in this game - hopefully these should extend to your alternative slot. Our tip: Make sure you give free spins, as we don't think there should be a decent slot without them. We also suggest that to increase the enjoyment of the game, other bonus features such as a risk game or risk ladder are available.
Games like Eye of Horus are available
It is not so easy to find good alternatives to the Eye of Horus. Of course, you can only recommend the classics Book of the Dead, Book of Ra, Magic Mirror or El Torero, but they are more complicated than the Eye of Horus.
El Torero - Alternative to the Eye of Horus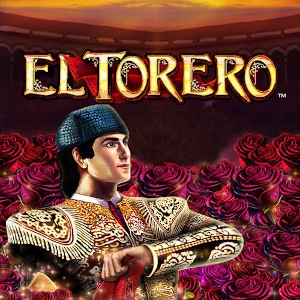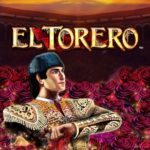 El Torero is the slot machine whose shape is strongly reminiscent of the eye of Horus. There are also 5 reels on 3 levels with 10 paylines, so the number of paylines can be freely chosen.
There are also 12 free spins waiting to be discovered and a card hazard game, so this slot is a very nice choice for all Eye of Horus fans who don't want to change their mind when a new slot opens. So this game is one of the games that Eye of Horus is similar to.
Eye of Horus online alternative: Book of Ra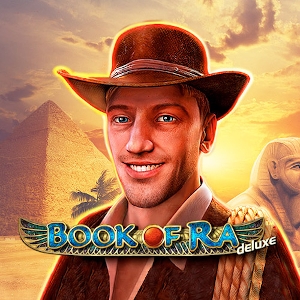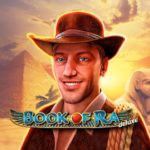 That Book of Ra of Iron Dog is very much based on Eye of Horus is not only shown by the name of the slot, but also the game theory is almost similar. But not really, as there are 20 paylines instead of 10, for example.
There are also improvements in the free spins feature, which is played in many phases and offers great chances of winning from the third phase onwards. Unfortunately, there are no surprises besides the free spins feature, but if you are looking for a change from Eye of Horus, this slot is perfect for you.
Similar Eye of Horus games - Our conclusion:
It's time for a little variety if you let the reels spin long enough in Eye of Horus. Our two alternatives above are ideal for this, as both come with the usual Egyptian look and are also convincing with an equally simple game theory to understand.
FREQUENTLY ASKED QUESTIONS
Why are some players looking for an alternative to Eye of Horus?
Despite its popularity, Eye of Horus was taken off the German market for some time, leading players to look for alternatives. Although it was reintroduced by Reel Time Gaming, it is not available in many online casinos. The game also lacks certain bonus options such as the risk ladder and a jackpot, which some players might prefer.
Which alternatives to the Eye of Horus slot are recommendable?
El Torero and Book of Ra are two recommended alternatives to Eye of Horus. El Torero imitates the structure of Eye of Horus with 5 reels, 3 levels and 10 paylines as well as 12 free spins and a card risk game. Book of Ra offers a similar game principle, but with 20 paylines and an extended free spins feature.
What factors should be considered when looking for an alternative to Eye of Horus?
If you are looking for an alternative to Eye of Horus, you should consider what features you like about the game. For example, you could look for options that offer free spins and other bonus features such as a risk game or risk ladder. The simplicity and theme of the game can also be important factors.