POLENYoooonge
Unibet is a Scandinavian company that has been a reliable betting provider since 1997 with more than 10 million customers. Good conditions for sports betting enthusiasts to register with the provider. The provider also offers a wide range of casino and poker games. No wishes remain unfulfilled - or do they? However, it is also possible to look for an alternative, and for this reason we will tell you which providers they are.
Why are players looking for an alternative to Unibet?
Unibet is one of the best-known providers of sports betting. Numerous sports bets and good odds are Unibet's strength, which we will discuss at length later. First, we will look at the question of why some people seek their luck with other providers, although the offer here is actually quite satisfactory.
Those who place bets from time to time and win once in a while will find great pleasure in Unibet. However, anyone who places big bets and collects correspondingly high winnings will realise that there are annoying win limits here. The reason for this is that it is not exactly considered good by Unibet if luck is a little too much on the player's side.
A win limit means that players cannot win over a certain amount per game. This amount varies from player to player and varies between 300 and 1000 euros. For players who play combination bets, it makes no sense to bet at Unibet. Accordingly, it goes without saying that experienced players are looking for an alternative that does not provide any win limits.
Unfortunately, these restrictions are not limited with the maximum amount of winnings that can be achieved. The customer service is very good in dealing with customers, but can only be reached between 10:00 and 22:00, which applies to both email and live chat. Players who sometimes place sports bets at night will not like this, as customer service can only be contacted the next day. Even worse is that live chat is absent on Saturday and Monday. With 650 employees at Unibet, there should at least be someone to deal with customers' questions and problems on these days. In our opinion, this is a major shortcoming.
Also annoying are the fees charged for some payment services, including 2.5% for credit cards and 3% for Paysafecard and Ukash. At least no fees are charged on PayPal, Neteller or Skrill.
The strengths of the provider Unibet
On the other hand, there are of course also reasons that speak for Unibet. Above all, the broad range of sports betting is worth mentioning, which consists not only of football, but also other sports such as darts, volleyball or futsal. Here, Unibet is ahead of many other providers.
Unibet scores points especially through the high betting odds, which are generous. Players can look forward to good odds not only on the world's major football leagues, but also on other sports.
Another plus point of Unibet is the bonus offer. All new customers have access to a bonus of 200% on the first deposit, whereby this must not exceed 100 euros. Accordingly, 300 euros end up in the account if you have deposited 100 euros. It is also very tempting that the bonus amount only has to be wagered 6 times at a minimum odds of 1.40. This is a very attractive offer for experienced players. Especially for experienced players, this is an opportunity to make a nice profit.
What requirements should a good alternative to Unibet fulfil?
If you are also looking for a good alternative to Unibet, it is important that it offers a wide range of sports bets and attractive betting odds. The existing win limit could annoy experienced players. For this reason, it is advisable to check whether the alternative also has such a limit.
Similar sites to Unibet are available here for review
In search of good alternatives to Unibet, we have picked out three recommendable providers for you:
First alternative to Unibet: TipBet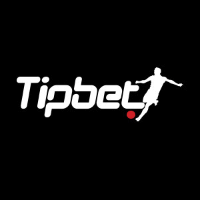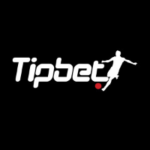 TipBet is a younger alternative that also operates around 1000 betting shops in addition to its website.
Although the range of sports bets leaves a lot to be desired, the betting odds can compete with the best. The maximum amount to be won is 25.00 per betting slip and 100.000 per week, which are much higher compared to Unibet. That sounds much better than the offer from Unibet.
Second alternative for Unibet: BetSafe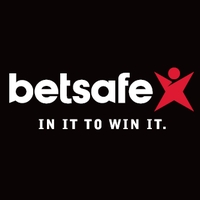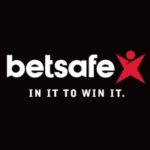 BetSafe is very popular with many players because of its extensive range of sports bets as well as enticing odds. Here, too, there is a maximum possible win amount, but this is significantly higher with 12,500 per betting slip, 25,00 euros per day and 50,000 euros per week. Good basic conditions for experienced players. But even without experience, you can win big money at BetSafe with a little luck.
Further alternatives at a glance
Both providers are quite convincing with their sports betting offer and are also gaining ground in the online casino sector.
Last but not least: The bonus from Unibet
Don't forget that Unibet also has a really good bonus offer every now and then: for both new and existing customers. Therefore, take a look at the Unibet Bonus Code over.
Our conclusion
No wonder that a sports betting provider that sets a winning amount of 1000 euros per betting slip does not go down well with everyone. So you should really consider a Unibet alternative. We hope that our article will help you find the right Unibet alternative.
FREQUENTLY ASKED QUESTIONS
Why do some players look for alternatives to Unibet?
Although Unibet offers a satisfactory range of services, some players are dissatisfied with the mandatory winnings limits, which range from 300 to 1000 euros. In addition, customer service is not available around the clock and transaction fees apply for some payment methods.
What are Unibet's strengths?
Unibet is known for its large selection of sports bets and high betting odds. Unibet also offers a generous new customer bonus: 200% bonus on the first deposit up to 100 euros.
What must a good alternative to Unibet offer?
A good alternative to Unibet should offer a large selection of sports bets and attractive odds, similar to Unibet. Ideally, however, it should not have the winning limits of Unibet. Recommended alternatives are TipBet and BetSafe, both of which have higher win limits.